About the school
At Hans Christian Andersen School, our teachers accompany approximately 270 children of different nationalities as they learn and grow. German as a second language is taught in the preparatory classes. In all classes we pay attention to language-sensitive teaching so that all learners can actively participate in the classroom conversation.
There are 15 classrooms available for teaching. Music, art and handicrafts classes are held in separate specialized rooms. In 6 classrooms, children learn with digital whiteboards. We also have a computer lab and laptops and i-pads for digital learning.
Since November 2020 we have a reading club on the second floor.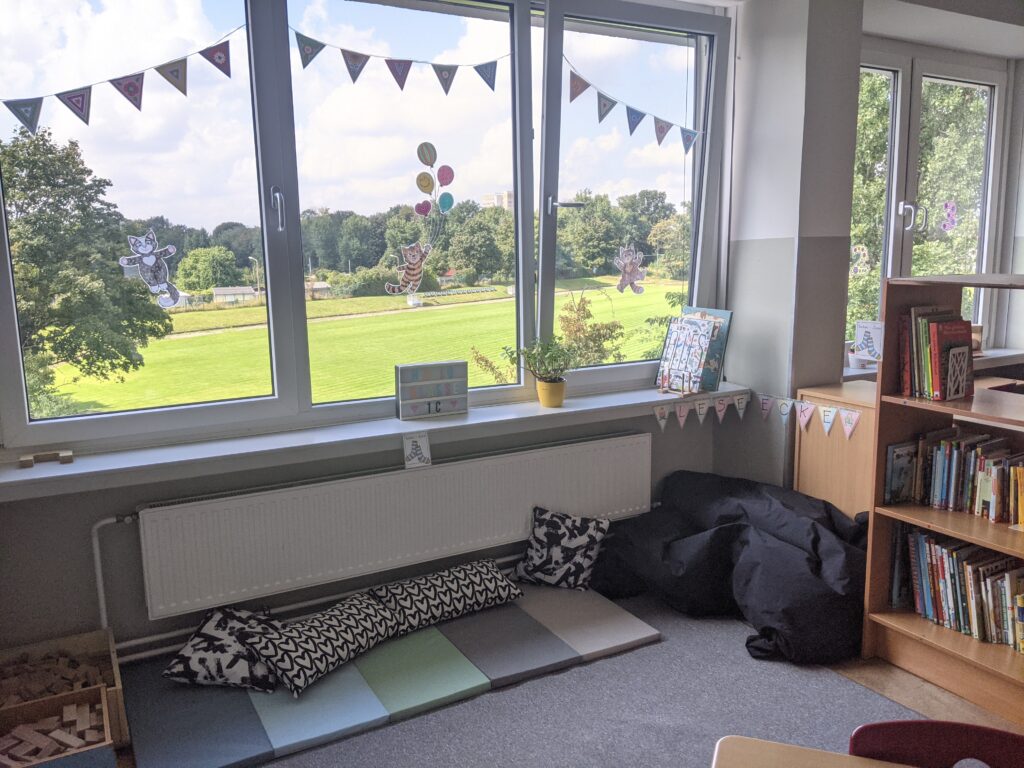 Our school is located in the district of Sellerhausen-Stünz in the northeast of Leipzig. In addition to our school building, there is a large courtyard, a playground and a school garden on our grounds.